Thought Leadership
Transforming Your Business - Turning Process Insights Into Action
For Global 2000 companies, transforming to an intelligent enterprise has become a key strategic priority. For decades this has been a manual, time-consuming and expensive consulting-driven approach that recently got disrupted to jump-start and operationalize change in transformation initiatives.
Built on its process mining technology, The Celonis Intelligent Business Cloud provides visibility into existing process flows, a detailed analysis of process metrics, and an intelligent framework for process improvements across all operational systems. Engaging everyone in the enterprise in transformation initiatives is the difference between successfully driving change and failure. The new Action Engine recognizes process improvement opportunities in real-time and produces signals when processes can be optimized so everyone in an organization can contribute to business transformation success.
Companies around the world including Siemens, GM, 3M, Airbus and Vodafone rely on Celonis technology to guide action and drive change to business processes, resulting in millions of dollars saved and an improved experience for their customers.
Sponsored by: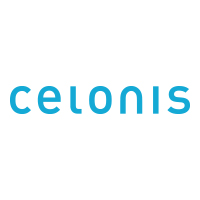 Celonis
Steven Trafficanta, Enterprise Account Executive, Celonis