Executive Boardroom
Visibility and Control in the Age of the Borderless Enterprise
2020 brought sweeping changes to nearly every person, business and industry on a global scale. We experienced an up-ending in the way organizations worked - rapidly and radically transforming the state of IT. Distributed workforces revealed a hard truth: much of the status-quo in terms of tooling, platforms and processes failed when the majority of the workforce became borderless. Perhaps of greater concern is that this distracted businesses from other major changes in the industry which are going to rewrite the way we handle even the most pedestrian of tasks in day to day IT operations and security. At risk is the fundamental visibility and control of our enterprise which, in the past, has been taken for granted.
Industry statistics show that?
The order of magnitude growth in both data producing endpoints and the velocity and volume of data being produced is woefully misunderstood
Technological improvements such as ubiquitous connectivity, intelligence at the edge and AI/ML not only solve problems but exacerbate lingering challenges
Resistance to process change in order to adapt to new technologies continues to plague our industry
How do you prepare for what lies ahead when you're in the midst of playing catch-up?
To address this transformation, organizations up-ended their traditional IT infrastructure and rapidly adopted decentralized networks, cloud-based services and widespread usage of employees' personal devices. This has consumed the time and attention of nearly everyone, to the detriment of planning for near-future tectonic changes in technology.
During Tanium's session, Egon Rinderer, Global VP of Technology & Federal CTO at Tanium, will discuss these changes, the challenge they represent and potential solutions in a balanced and vendor agnostic manner with an eye toward actionable take-aways and fostering thoughtful follow-on discussions.
Sponsored by: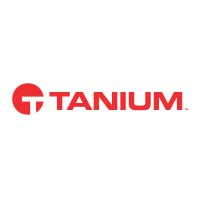 Tanium
Presented by:
Egon Rinderer, Global VP of Technology & Federal CTO, Tanium